Vehicles for scheduled Day Tours
Our scheduled tours are operated on comfortable Mercedes Benz Sprinter mini buses or similar vehicles with easy step on/off accessibility.
For private tours we offer Variety of Luxurious smaller vehicles. 
Maximum number of passengers is 19 persons but the groups are usually between 10 to 19 persons.
Climate control and double glassing. No steamy windows.
Microphone audio system for the guide.
Large panorama windows.
3 point safety belts.
During winter we always equip our vehicles with first class winter tires that provide most safety possible.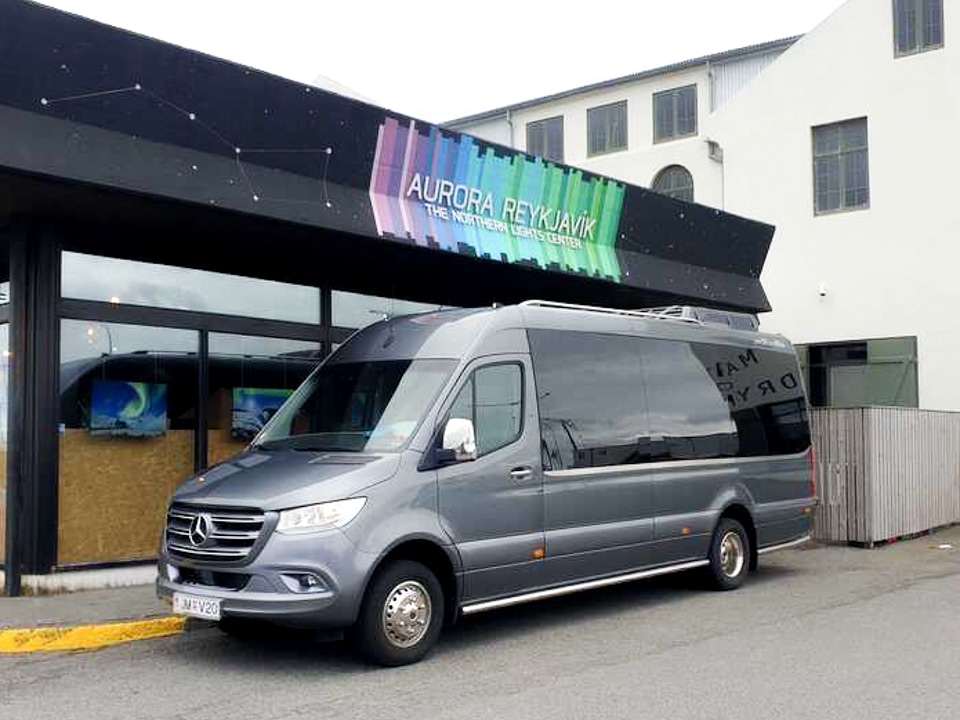 Vehicles for Private Tours
When a Private Tour has been booked the right guide and vehicle is selected based on need and customers request.
For individuals and smallest groups: Comfort Vehicles like VW Caravelle, Mercedes Benz V-Class, Toyota Land Cruiser or similar
For groups up to 19 persons: Mercedes Benz Sprinter or similar
For Super Jeep Tours: Modified Land Cruiser, Nissan Patrol, Land Rover or similar with at least 38″ super tires.