Akureyri
" The Capital of North Iceland"
Akureyri is a vibrant town in North Iceland, Akureyri has a good selection of restaurants and accommodations options as well as numerous attractions for the traveler.
We offer day tours with daily departures form Akureyri all year
If you are visiting Akureyri with a cruise ship, check out our specific Shore Excursions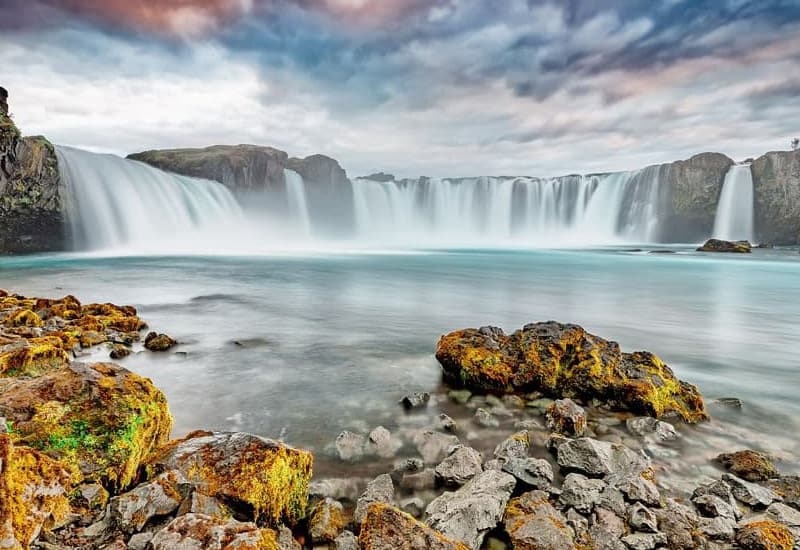 Lake Mývatn & Nature Baths
The Lake Mývatn area is by many considered the most beautiful place in Iceland.
Book Now
Lake Mývatn & Dettifoss Waterfall Tour
Lake Mývatn and Dettifoss Waterfall Tour from Akureyri is the perfect tour to fully experience the wonders of the North.
Book Now
Northern Lights Photography from Akureyri
Northern Lights Photography is a hunting experience. To go into the dark, frozen winter night and observe an unbelievable display of colors.
Book Now
Lake Mývatn & Snowmobile Tour from Akureyri
Lake Mývatn & Snowmobile Tour is a combination of a sightseeing tour and a snowmobile adventure. The perfect winter activity!
Book Now
Experience Iceland with us
Iceland Horizon is the only operator in Iceland that offers day tours and tailor made services in Reykjavik, Akureyri and Lake Mývatn. We are a team of local expert guides, and experienced travel designers.